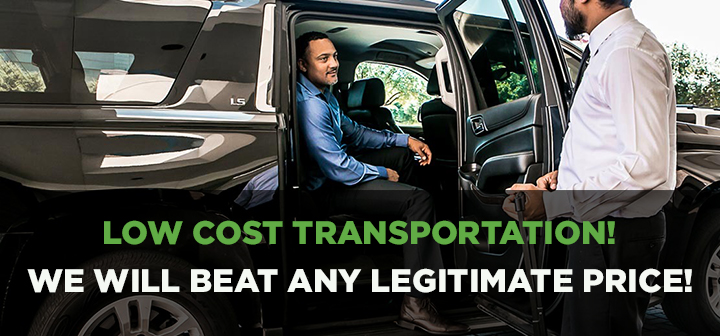 Reservations and Fare Quotes
About GO Airport Shuttle and Executive Car Service
Locally owned and operated, GO Airport Shuttle has served South Florida's ground transportation needs for over 70 years.
We are the official transportation provider at the Fort Lauderdale-Hollywood International Airport providing shared ride service as well as private van, town car and SUV services.. Our fleet of 150 late model Lincoln Town Cars, SUV's and vans are well maintained, immaculately clean, and properly licensed and insured to operate in the South Florida area.
Whatever your ground transportation needs may be, we are happy to help in a professional, friendly and cost-effective manner.
GO Airport Shuttle loves its customers!
Superior customer service is what has distinguished us from the other transportation companies in the area. The employees and drivers of GO Airport Shuttle are proud of the first-class service they have provided to hundreds of thousands of passengers over the years. Many of our South Florida drivers have been honored with nominations and have been recipients of the SUNsational Service award for exceptional customer service by the Broward County Convention and Visitors Bureau [link to http://www.sunny.org/]. We have also been recognized with awards for our commitment to the community, and our employees have been known to generously donate school supplies, holiday gifts, books and supermarket gift certificates, and have also spent time visiting classrooms and reading to children.
What's The GO Group?
GO Airport Shuttle is a proud member of The GO Group, a consortium of airport ground transportation companies' intent on providing travelers with consistently safe, friendly and convenient transportation. Having this common goal, all GO Group companies are linked through a secure on-line reservation system accessible from anywhere in the world.
As the world's largest airport shuttle company, GO services more than 85 airports worldwide. In every location, GO offers the most economical, convenient and safe way to get to and from airports.
Global Focus, Local Management
Every GO operating company is locally owned and operated. In every location, the boss is always nearby. This hands-on management assures uniform, courteous and responsive customer service every time.
For getting to and from the airport, GO is the only way to GO!